Sort Data Row-Wise in Excel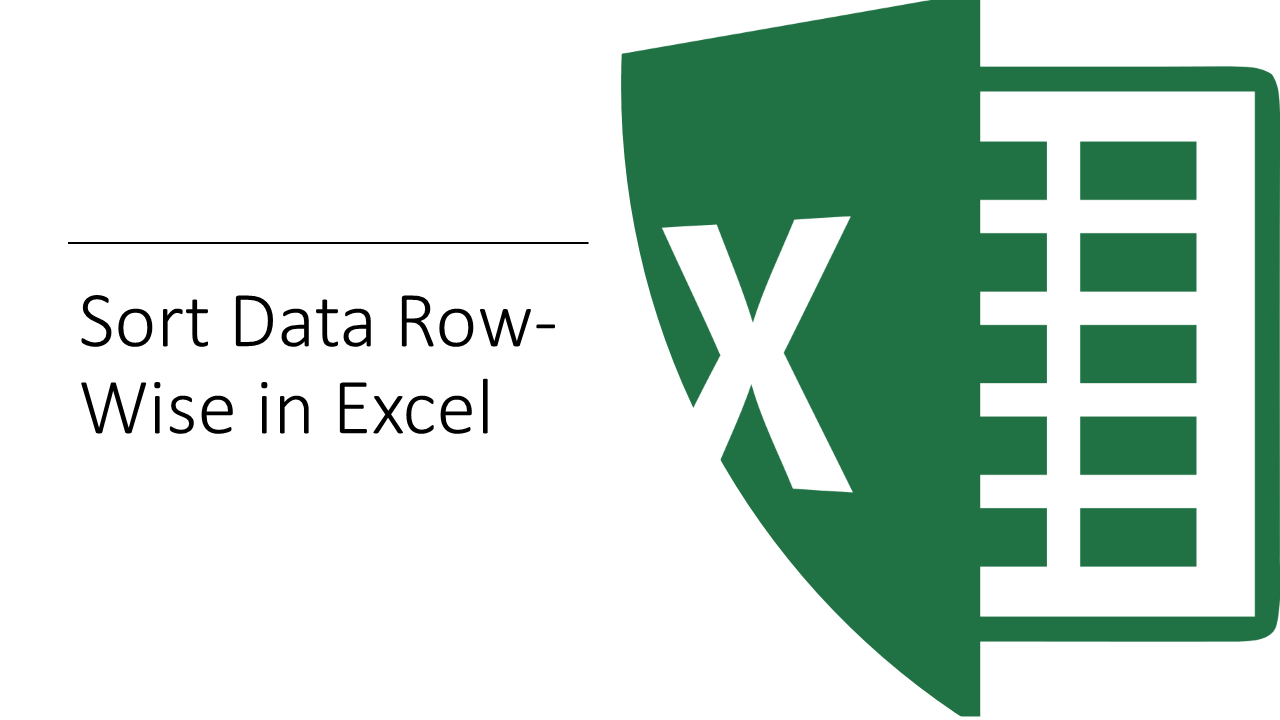 We have been using Sort function for so long in our work but still one of the most unexplored feature of this function is that we can sort data row wise also. This could be useful in some cases, where our data is in horizontal manner. So let's see how we can do it…..
I have created a dummy data for this:
First we need to select the data

And then go to Data -> Sort

Then a Sort dialog box will appear. In this box first click on Options.. and choose Sort left to right instead of top to bottom and then press OK.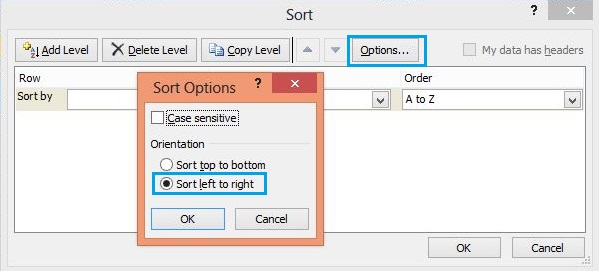 Now from the dropdown in the box choose your desired row and choose order and then press OK.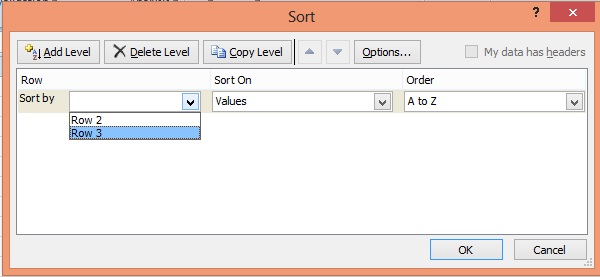 And we are done…. 🙂
If you like the this post then don't forget to subscribe this blog and post your comments.
384 total views, 3 views today